All summer long on Wednesday evenings Gwen and I will be in Fish Creek Park offering yoga from 7-8:30 pm. This series is part of the Wellness Programs offered by Friends of Fish Creek. Our first class was offered last week (July 8th) and I can honestly say we were overwhelmed by the people who came out to practice with us. We are grateful for the 26 beautiful souls that showed up to support the Friends and to grow their own practice. This series donates the money collected from participants back to the Friends to support the many programs they offer in the Park.

Elemental Wellness will also be in the park one Saturday a month at 10-11:30 am for a morning yoga practice.

Until July 29th you can purchase a Yoga Bonus Card for $100.00. This gives you 12 classes for the price of 10! Two free classes who doesn't like free stuff.

You can register for classes with Friends of Fish Creek or just come for Drop-In!

We will be practicing between the Friends of Fish Creek office and the building known as the bunkhouse.



Bow Valley Ranch, Fish Creek Provincial Park

15975 Bow Bottom Tr. SE

Calgary, AB T2P 2M7

For more information on this series please visit:


Powered by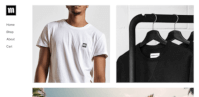 Create your own unique website with customizable templates.